New Production Hall for SZD-54-2 PERKOZ
Composite parts production has returned to where the history of SZD sailplanes began, 75 years ago.
Photos show the production line of SZD-54-2 PERKOZ: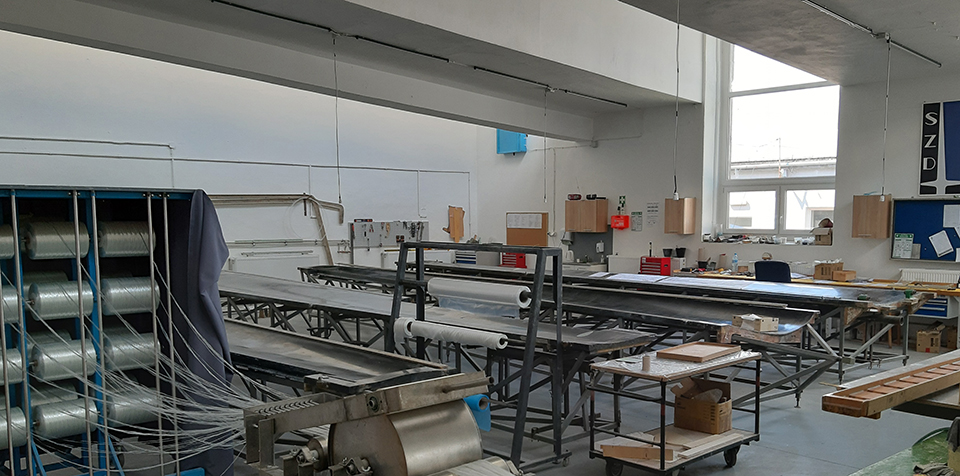 Section 1 Moulds for wings and spars production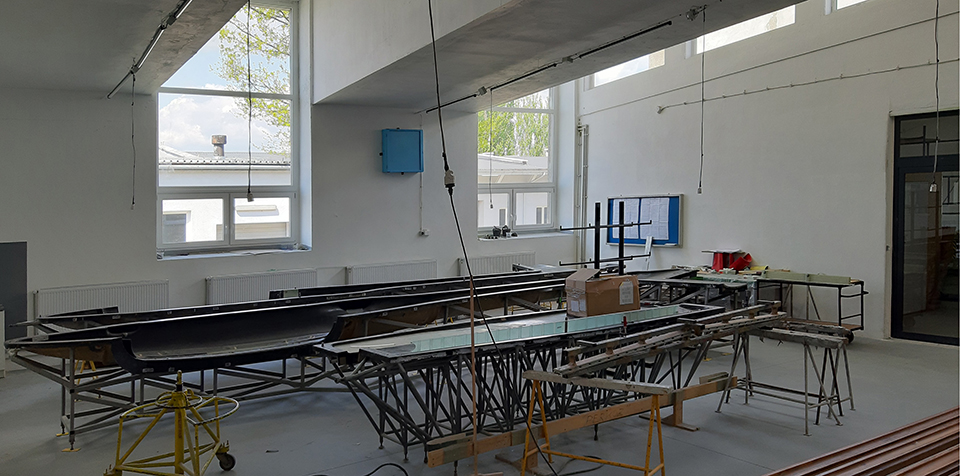 Section 2 Moulds for fuselage and tail section production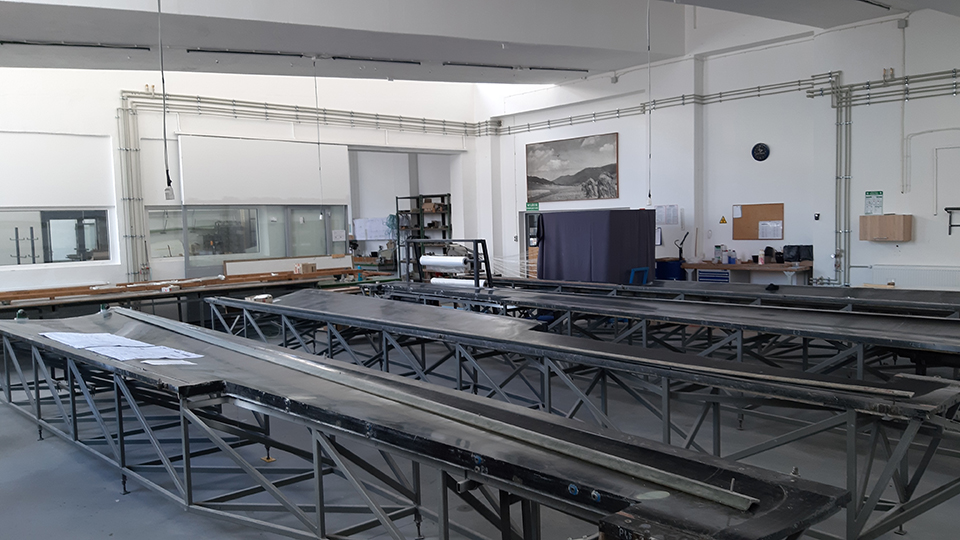 Section 3 Moulds for wing production
An additional 1 400 sqm of workshops have been created within 12 months of intense general renovation works on the historical buildings.
Another 2 800 sqm of historical buildings´ roofs have been repaired, too.
In April 2020, production of the PERKOZ was resumed after a short break, initially in one-shift operation.
The complete production of SZD-55-1 NEXUS and SZD-59-1 ACRO was fully restarted at its original location in Bielsko- Białan in Ulica Cieszyńska 325, over the course of 2019.