Successful summer for the SZD-59 ACRO
The best of the best in aerobatic gliding competed again this summer 2022. Two national championships were outstanding for our SZD-59 ACRO.

Richard Münzberger won the title of the 25th DSKM - German Glider Aerobatic Championship in the "Advanced Class" with a SZD-59-1 ACRO. It was a home success. Richard is a member of the club "Fliegerclub Oschatz e.V"., which held the championships in Oschatz (EDOQ) from 29.07. to 05.08.2022. Out of 24 male and female pilots in the "Advanced Class" 13 flew a SZD-59 ACRO, besides the Polish glider types Swift S-1 and MDM 1 Fox as well as a Salto. Ines Pfabe, one of the three female participating competition pilots, took 3rd place in the finals. This is an impressive achievement in this still rather male-dominated high-performance sport.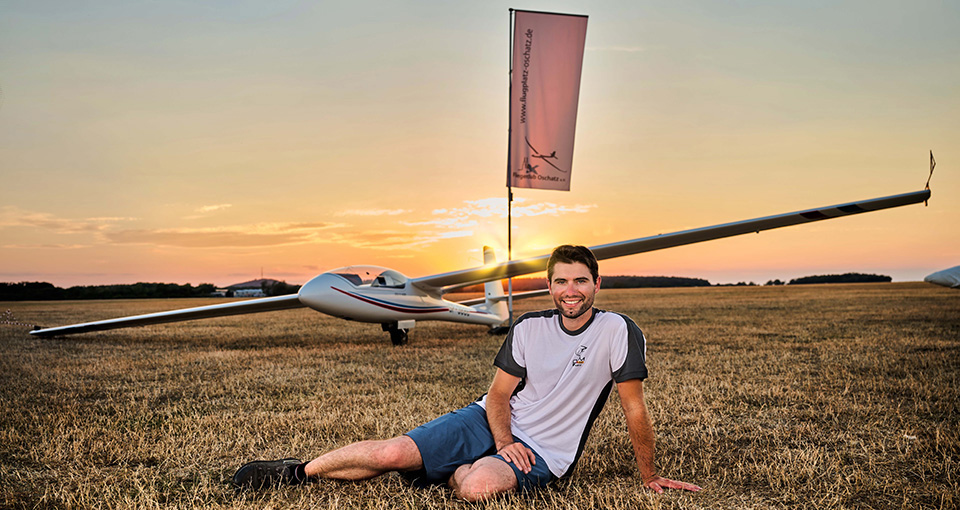 The German Champion in the "Advanced Class", Richard Münzberger, in front of the SZD-59-1 ACRO. (Photo: Fotostudio Corinna in Oschatz)
In neighboring Austria likewise, a pilot with an SZD-59 ACRO stood at the top of the podium. Lars Reinhold, who also participated in the German Championship, won 1st place in the "Advanced Class" of the Austrian State Championship 2022 in Glider Aerobatics in Schärding (LOLS) from 17.09. to 25.09.2022.
The first place winner of the "Advanced Class" in Austria, Lars Reinhold, in his SZD-59 ACRO. (Photo: Lea Kirchgessner)
We congratulate all pilots of the competitions and wish you future success with the SZD- gliders for aerobatics und training!